What is Stress?
In general terms stress is caused by tension. Stress when interpreted psychologically also means the same. When an individual is put under physical and/or emotional tension, causes stress.
Stress when left unchecked can lead to depression & other severe psychological issues. Get in touch for the best psychological help to address your issue effectively.
Treating Strees, the Indian Way?
Our aim is 'Treatment without Medicine'. Heavy Psychiatric medicines can cause severe impairment in daily activities along with dangers of addictions.
Applying foreign psychological therapies directly to Indian situations might not be the best & effective way to tackle the issue. All the psychological needs to be modified & 'Indianified' for the larger population for effective implementation.
We treat our clients combining a holistic amalgam of Advance Yoga Therapy, Mindfulness and counselling based on Indian psychological principles. We have well experienced and well-equipped psychologists & therapists to guide you in the journey of a healthy and holistic life.
.
Are Stress counselling sessions confidential?
We at mind care India take it as our utmost responsibility to keep all the matters discussed within mind care India premises & on official contact number confidential. All the case files are kept confidential are not accessible to any private entity apart from Mind Care India.
What are the Symptoms of stress?
There can be a wide variety of symptoms of stress. Here are some of the most common symptoms:
1) Digestive issues
2) Forgetfulness
3) Appetite changes
4) Headaches
5) Stiff Jaws / neck / Body Pain
6) Tiredness
7) Sleep troubles
8) Weight gain / Loss
9) Substance use for relaxation purpose
This is not a complete exhaustive list of all the symptoms. If you feel uneasy mentally, feel free to connect with us for help.
When should I reach out?
If you feel under pressure or tension for a elongated period of time along with any of the above given symptom, connect with us to get the best psychological help in Chennai.
You will be assessed using clinical assessment questionnaires to determine your state of mind & measure your score to quantize your depression in numbers. This will be used to treat you further along with counselling & therapy.
.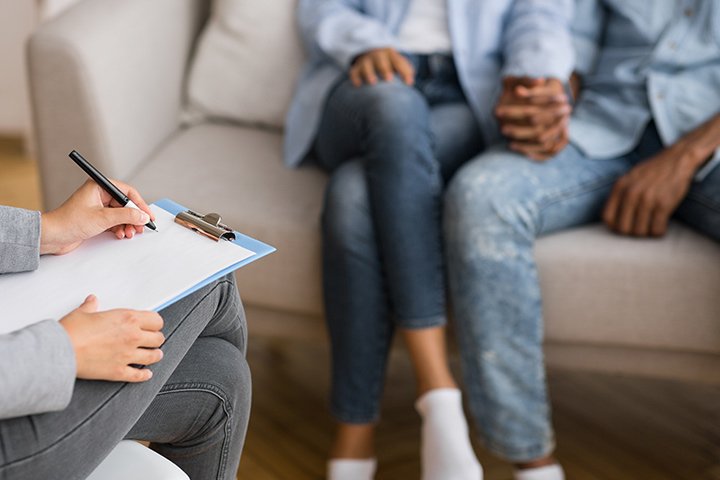 How Does Stress Therapy Work?
There is no one pill solution or the easy road in resolving marital issue. There are a variety of approach that can be used to resolve issue. All this revolves around acceptance. The couples have to accept each other's counter parts; they have to accept each other's short comings to rectify themselves. This will pave the way for a better marital life.
How long does depression last?
Stress can last for few days to weeks. If untreated & unchecked, it may lead to other severe problems like depression, MDD etc.
Get the best psychological help by contacting us as soon as possible. Better now then late!
Change to holistic lifestyle now
"You are not alone, We are with you"

The Mind Care is the premier and best counselling and psychotherapy center in Chennai. It aims at assisting people to overcome the emotional barriers or psychological problems caused by stress, relationship breakdown, traumas, lack of self-confidence etc. We provide online and in person counselling.