[rev_slider alias="mind-care-app"]
About TMC App
This application is curated by Dr. Lakshmi T Rajan; an eminent psychologist, for the well being of the mind and body of an individual. This app consists of various techniques that can be used in our day to day life to promote positivity, optimism and enhance our self-love.
This app is an integrated platform developed by professionals in the Psychological field to increase the mental health of individuals and thus provide access to psychological interventions. This application is built for the wellness of the society and kept FREE for all to use available in Google Play Store.
The application also consist questionnaires to measure the anxiety and depression level of an individual and provide instantaneous data along with preliminary guidance via e-mail.
Audio Therapy
This is Aushadhi and ray of hope for many emotional disturbances like stress, Depression, Anxiety , Sleeping disorders, Fear etc.
This is a great tool to enhance our positivity in day to day life and to feel and enjoy inner peace.
Psychological Articles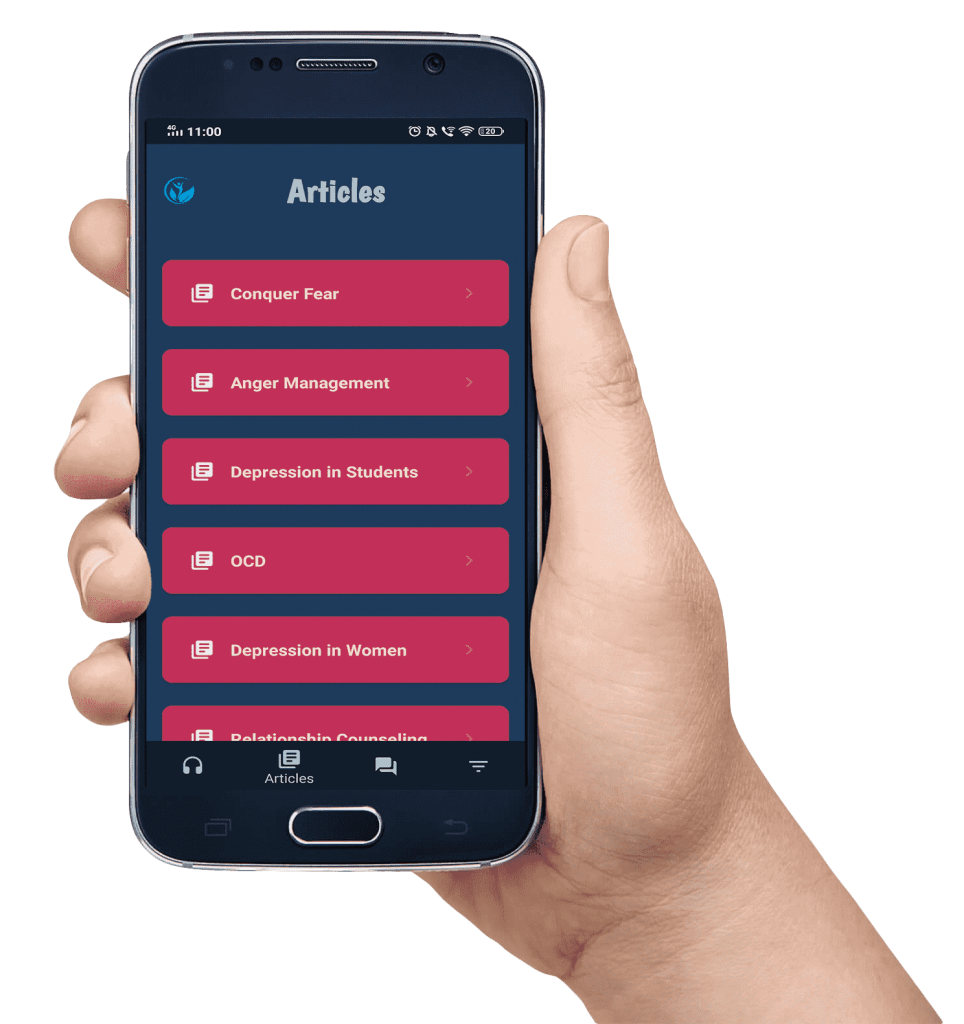 This section contains articles about various conflicts faced by an individual along with the method to cope up and tackle the event.
These articles are written by eminent psychologist and published by MCJMH.
Mental Health Assessment
This is a standard and widely used psychological method to assess anxiety and depression of an individual. This provides the individual instantaneous data along with preliminary guidance via e-mail.
The app helps you analyses your mental state, provide you information on different
Psychological aspects, helps you lead an optimistic life and make you feel and enjoy inner
peace.
Download the app from the Google play store
Download APP