What is marital counselling?
Marital counselling, which is likewise called 'marriage counselling' or 'marital therapy', is a type of counselling for wedded couples or couples who are engaged and are on their way of getting married.
Most of the conflicts in marriages are due to expectations that are not fulfilled by their counterpart. The concept of "Ideal Marriage" creates a lot of issues in marital life.
The Mind Care India has a separate department to handle marital issues & counselling.
Why to reach out for marital counselling?
In India, marriage as an institution is not only the confluence two people but the intermingling of two families. This often gives raise to a lot of issues which if not handled properly can cause issues between the married couple.
The Mind care India is a pioneer in marital counselling. We have experienced Psychologist & therapist to handle complex Indian marriages & help the couple lead a successful & happy married life.
.
Are marital counselling sessions confid

enti

al?
We at mind care India take it as our utmost responsibility to keep all the matters discussed within mind care India premises & on official contact number confidential. All the case files are kept confidential are not accessible to any private entity apart from Mind Care India.
Types Of Marital Counselling
Pre-Marital Counselling
This is opted by couples who are engaged and /or are planning to get into the institution of marriage.
The role of a counsellor at The Mind Care India is to help the couple understand each other in a better manner which can help them discover their compatibility.
Post-marital counselling
This is for couples who are already married.
At times the couple might have issue in communicating their feelings or considerations to their partner, once in a while there can be contrasts in their parental styles or there can be intimacy issues. Such concerns are taken care of in post-marriage counselling meetings.
.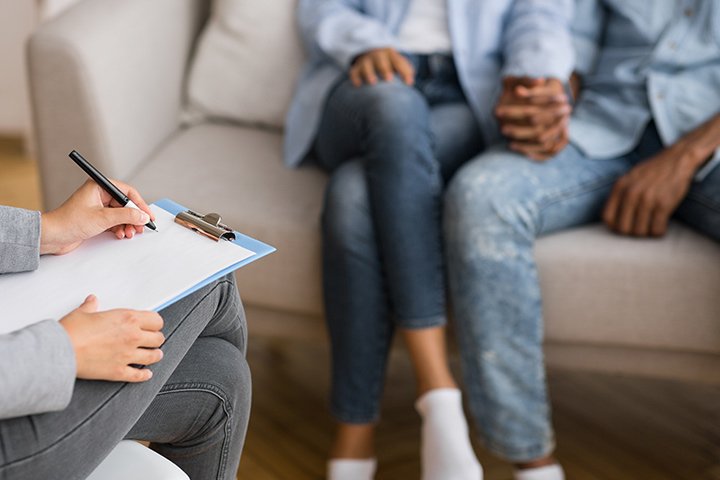 How Does Marital Therapy Work?
There is no one pill solution or the easy road in resolving marital issue. There are a variety of approach that can be used to resolve issue. All this revolves around acceptance. The couples have to accept each other's counter parts; they have to accept each other's short comings to rectify themselves. This will pave the way for a better marital life.
Why Do people Seek Marital Therapy?
There can be a wide variety of reasons for couples to seek marital counselling/therapy. Some of them are listed below.
Issues in communication

Intimacy Issues

Family issues (Relatives, In-Laws etc)

Infidelity

Separations

Divorce

Rigidity

Anger Management

Marital issues caused by other mental health issues such as addiction, stress, depression, other severe mental health disorder etc.