[rev_slider_vc alias="home_full"]
About Mind Care India ;Corporate Service
Mind Care India (MCI) Corporate Psychological Counseling service started in 2004 with an urge for helping employees and companies to achieve their goals with a peace and tranquil environment.
The Mind Care India is a premier Counseling and Psychotherapy Research Center. The center aims at assisting people to overcome the emotional barriers or Psychological problems caused by, Stress, Traumas, fear, insecurity, lack of self-confidence, etc.
We are official partner with MMF to provide PAN India COVID -19 Psychological Counseling service in 12 Regional Languages across the Nation. Our service incorporates 32 districts of Tamil Nadu, Puducherry Police, and Punjab Police. We extend our Services to Corporates like Royal Bank of Scotland, TCS, GRT, MIT, etc…
Corporate  Health Management ;Mental Health COVID-19
In the changing world scenario, all industries have been impacted by the COVID-19 crisis, with varying degrees of severity. Some have stronger defenses, while others will struggle to return to a constantly shifting "normal."
With businesses all over the world taking action to help combat the spread of COVID-19, many organizations are moving towards remote working. However, this assortment of working remotely for the first time, uncertainty, and the unsettling news surrounding the pandemic is sure to take a toll on the mental health of many in the new work environment. As per the UN, the COVID-19 crisis is increasing psychological suffering" than the COVID-19.
Mind Care India proposes an advance psychological counseling approach, an innovative concept to enhance employee wellness and health.
Webinar Counseling ;Interactions
The effective webinar session will cover a variety of topics that range from stress management, well-being, converting challenges to opportunities, Positive attitude, enhancing the immunity, and related emotional well – being topics.
Interaction sessions with eminent Psychologist brings confidence in the heart and minds of the employees.
The direct impact on organizational developmental evaluations is practically witnessed by this effective Webinar program.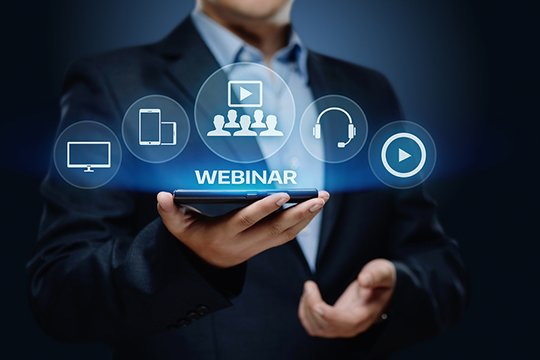 Tele Counseling ;Interactions
Employees like to keep confidentiality about the counseling session and they prefer one to one Tele Counseling service.  Our Tele Counseling service is well designed with a team of senior Psychological Counselors to interact with employees and bring stability and clarity in their hearts and mind for better performance in work and life. Standard psychometric tests are administered to evaluate the anxiety and depression level of the individual.
Mind Care Psychometric Tests;Audio Therapy;Articals
The application is specially designed to measure the anxiety and depression level of an individual and consists of various techniques that can be used in our day to day life to promote positivity, optimism and enhance our life and Work.
We provide complete analytical data of anxiety and depression level to your employees for better management and support.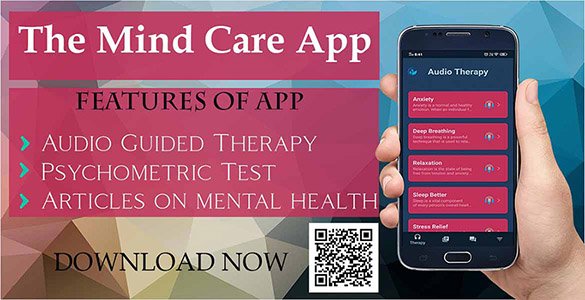 The Impact On  Employees;Employers;
The impacts of health of employees show up explicitly on a company's balance sheet. The unpleasant health of employees imposes a heavy burden on companies.
Our 360 degree Corporate Health Management well-structured program ensures good state of employees with Increase awareness of health risks, reduce the risk of disease, Build relationship among employees, Boost employee morale and productivity to face the new challenges and better enactment for the success of the organization.
Degree of  Confidentiality;Privacy;
We provide safe, supportive and confidential environment to the clients to explore the issues which may be at the root of their problems and develop solutions to bring health and happiness in their lives.
We follow professional ethics and ensure high degree of confidentiality in our counseling and therapy sessions.
Other  Programs;Workshops;
Work Performance Program
When an employee works less well than usual, you often assume that there are hidden personal problems or issues. Issues that potentially undermine:
The Level Of Safety At Work
Engagement
Individual Work Performance
Customer Satisfaction
You like to contain the situation before things get out of hand, you try to address the issue, come up with a solution for this particular colleague. This is most often easier said than done, and almost all the time puts pressure on line management, HR, and potentially the company as a whole.
MCI address all issues and provide an excellent platform for a better workplace and work performance
Stress Management
If you're living with high levels of stress, you're putting your entire well-being at risk. Stress wreaks havoc on your emotional equilibrium, as well as your physical health. It narrows your ability to think clearly, function effectively, and enjoy life.
Effective stress management, on the other hand, helps you break the hold stress has on your life, so you can be happier, healthier, and more productive.
The ultimate goal is a balanced life, with time for work, relationships, relaxation, and fun and the resilience to hold up under pressure and meet challenges head-on
Behavioral Change Program (BCP)
Lifestyle and attached risks affect employees' quality of life and negatively impact the long-term prospects for developing chronic disease leading to premature incapacity to work and enjoy a healthy life.
Research has shown that the short and long-term consequences of poor health behavior increase the risk of absence from work due to ill-health up to 9 times.
Therefore, the call for lifestyle and personal health risk management programs are an increasingly relevant and meaningful element of corporate governance, blended with HR guidelines, occupational health and proactive
Conflict Resolution
Disputes in the workplace have the potential to be among the most disruptive of conflicts, both because of the number of time people who work together spent on it, and because of the impact, it has on their ability to function effectively together, not to speak about the negative impact to accomplish necessary tasks.
 Workplace mediation services have a transformative effect on how people handle workplace conflict and learn to integrate their resolution.
A swift, respectful, and positive conflict resolution via active mediation, individual coaching, team building, and management advice will restore and improve mutual respect and engagement thereby improving performance and productivity.
Your employees will feel empowered knowing that management acknowledges the importance of human values and agreeable working relationships thereby maximizing employee attrition and strengthening your corporate image.
Personality Development
MCI has almost 15 years of experience in leadership development having worked with the Leading Corporate across India.
Our programs aim at assessing individual leadership profiles by integrating:
Critical analysis of management skills via case studies
Personal awareness building through the use of a variety of assessment tools
Psycho analytic assessment techniques  Custom build 360 degree
Interactive learning through group exercises
Personal feedback.
Programs are developed in partnership with training & development experts of our client organizations as per their requirements.
Some of Our  Esteemed Clients;Esteemed Clients;
We have successfully worked with some of the leading names across various sectors and we believe our Utmost Competence, Core values and Commitment to excellence have been key in our journey so far.