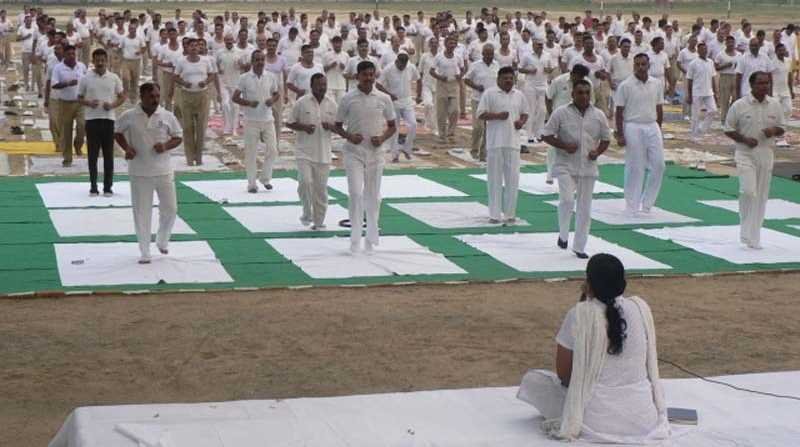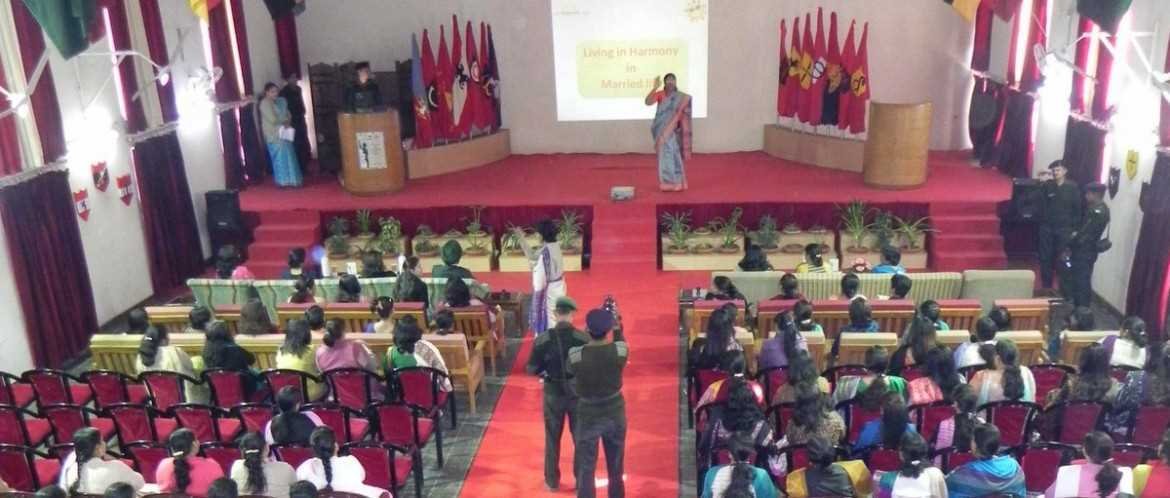 Slide 3
Welcome To Dakshin Yoga Kendra

Ministry of AYUSH, Government of India
Slide 3

Ministry of AYUSH, Government of India
Slide 1
"Yoga Protocol Instructor"


Ministry of AYUSH, Government of India
Slide 1
"Yoga Wellness Instructor"


Ministry of AYUSH, Government of India
Slide 3
Welcome to the World of Yoga
"Yoga is the journey of the self, through the self, to the self".- Bhagavad Gita.
Slide 1
Books on Ashtanga Yoga, Bhakti Yoga, Karma Yoga, Tantra Yoga, Vedanta, etc

ABOUT
We at The Mind Care India Ayush Yoga Training Center provide an epitome and sanctuary for Yoga practitioners to cultivate the art of yoga. Our experienced professional staff provide the best education in the field of yoga.
uddhared ātmanātmānaṁ nātmānam avasādayet
ātmaiva hyātmano bandhur ātmaiva ripur ātmanaḥ
As written in Bhagwat Gita chapter 6 verse 5, one can elevate themselves through the power of their mind. This has been the main motto of Dakshin Yoga Kendra. We have strived excellence and aimed at teaching yoga and its principles from its untainted roots and give its true essence to the students making better trainers for tomorrow.
Dakshin Yoga Kendra started in 2005 has since then worked tirelessly to spread the true essence of yoga and its benefits throughout the country. We have touched millions of lives across the country passing borders.
AIM
To provide a sanctuary for yoga students and teachers to interact and share knowledge. To promote yoga worldwide and revive its true essence
OBJECTIVE
To develop techniques and approaches based on the Ancient Yoga Texts and Granthas of Yoga to meet the challenges of the modern era.
VISION & MISSION
Holistic wellness and Well being of all and Create awareness about mental & physical benefits of practicing yoga
Yoga Teacher Traning Courses
Vocational Benefits
Yoga trainers are currently more in demand with more than 3 lakh vacancies available just in India. With the training given by Dakshin Yoga Kendra, you can be the one to spread awareness and knowledge of yoga in its true essence.
Physical Benefits
Yoga helps in maintaining our physical health also plays a role in alleviating chronic pains such as neck, shoulder, arthritis and back pain as well as all other chronic physical disorders like blood pressure, diabetes, asthma and Thyroid. Yoga helps in maintaining reproductive health by correcting the PCOS, Fibroids and fertility issues as well.
Behavioural Benefits
Yoga helps us tune our sleep-wake cycle, improve our appetite as well making us more flexible and reduce fatigue. Yoga has shown considerably lessened or buffered menopausal symptoms with healthy heart rate variability and improved kidney functions.
Emotional Benefits
Yoga helps us understand ourselves better and help us move deeper into our self and can support the leap towards a more meaningful life.
Holistic Wellbeing
Yoga happens beyond the mat, it is a way of life that helps one be physically and mentally healthy and train to control one's own emotions, thoughts and feelings.
Psychological Benefits
Yoga helps in improving our focus, memory and helps manage stress, anxiety and other psychological and emotional problems such as depression and sleeplessness.
"Call For Research Papers MCJMH welcomes the authors to submit their Research Papers & Articles."
MCJMF and Mind Care India conducts Internships for both undergraduate and postgraduate psychology students. This is vital importance for academics and professional opportunity to prepare for a successful career in the psychology field.
Stress today has become an epidemic and has manifested as challenges in many ways in physical, mental and emotional planes of the individual. This certificate course in stress management equips one with all the necessary skills to manage one's own stress as well as help others to cope with.